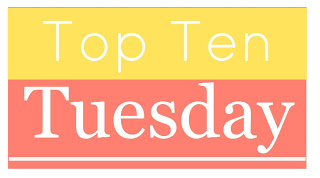 It's Tuesday again which means time for another round of Top Ten Tuesday; I like joining in on this meme because I have a set topic to work with. Top Ten Tuesday is a book blogger meme that is hosted by The Broke and the Bookish and this week the theme is: Reasons I Love Being A Blogger/Reader. Do I really need reasons? Reading and blogging has been a big part of my life, I don't want to imagine my life without books. I thought I would talk about five things I love about being a reader and then five reasons being a blogger is great.
Reading
Escapism – I don't need to experience life as a serial killer, warrior, mad scientist, astronaut, rake or anything else. I can just read a book and watch those characters make the mistakes.
Books look great – One of the best things about being a reader is all those beautiful books on my shelves (I'm a hoarder collector).
Knowledge – The more I read, the more I learn, which leads to the realisation that there is so much more to learn.
Book clubs – I love being apart of a book club, nothing like getting together and talking about books.
My pretentious levels – I just love being pretentious and trying to read every book on the '1001 Books You Must Read Before You Die' list is very pretentious.
Blogging
Book journal – I love having a book journal, this is the main reason I started blogging and remains the most important part of my blog.
Bookish news – As a book blogger you often find out all the bookish news and are aware of all the great books coming out (this is also a curse).
Critical reading – As a book blogger, I think my critical reading skills have improved greatly.
Writing skills – Nothing improves your writing more than practise.
The community – The book blogging community is great, I love connecting with all the other book bloggers. Though where are all the male book bloggers hiding?
Related Posts