I love this time of year where we look back at our reading year and pick our favourites. Although there is a thrill in planning the next reading year, too. I have done a video talking about my reading goals for 2017 and my favourite books for 2016 but I thought it was appropriate to write about the topic as well. One of my goals for this coming year is to focus more on my writing, in particular my essay writing. I wrote two pieces at the end of last year that I was very proud (one on existentialism and the other on Westworld) and I want to improve my craft. My plan is to write at least one piece a month in the hopes to practise and eventually produce high quality essays.
Reading Goals
Starting off with my reading goals for the year, I had to look back at 2016 and see how I went. My major goal was to read at least 30% books in translation and I was very happy with ending the year with 49%. The more I read translations, the more I prefer it and for 2017 I planning to continue my journey and aim for 50%. I am not sure what percentage is my end goal is (maybe 75%), but if I continue to read more books in translation then I will be happy. My ultimate goal would be to read a book from most countries around the world and lower the amount of American literature I read (currently 49% of all books I have read were from American born authors).
Other than my focus on translations, I would like to read some more non-fiction and bigger books, as well as do more re-reading. These are not major goals but I would like to spend more time on this. I do however plan to read the complete Franz Kafka collection. I have a five book collection from Oxford World Classics that features all three novels and two short story collections. So I would like to focus on reading this and then maybe a biography on Kafka (I have been eyeing the Reiner Stach three volume biography on Kafka).  I spend a lot of time reading from authors new to me, I thought it was time to start to focus on some of the authors I have loved. Starting with Kafka as my first choice, I hope to complete the works of many authors.
2016 Favourites
In 2016, I have read 87 books and I have been very happy with my progress for the year, even if I did not love everything I read. I have an infographic of my full reading stats if you are interested but I want to quickly cover my favourite books of the year. In these fifteen books, there are eight books in translation, six non-fiction books, two winners of the Nobel Prize for literature and surprisingly two authors that declined the Nobel Prize.
15. Nausea by Jean-Paul Sartre (translated by Robert Baldick)
I find Sartre to be a challenging read, and he always inspires me to learn more so I could eventually understand what he has to say. I have been reading a lot on existentialism, so it was interesting to read Nausea. While not an existentialist novel, it is interesting to see the tiny sparks of the philosophy. This book made the list because I was able to experience the birth of existentialism from Sartre.
14. Missing Person by Patrick Modiano (translated by Daniel Weissbort)
In my review I called Missing People existentialist noir and I think this still the best way to describe it. This is an exploration into the identity done in a pulp style. Patrick Modiano won the Nobel Prize in Literature in 2014 "for the art of memory with which he has evoked the most ungraspable of human destinies". I also read In the Café of Lost Youth this year and while I enjoyed it as well, I think the themes of memory and identity were too similar. So I will have to give it a little time before reading my next Modiano book.
13. Existentialism and Excess by Gary Cox
With my exploration into existentialism, I thought reading a biography on Jean-Paul Sartre was necessary. I went into this book a little worried that it might be too dense, since the book was published by Bloomsbury Academic, but this was a very casual and informative read. I learnt so much about Sartre and through this was a good introduction into his life.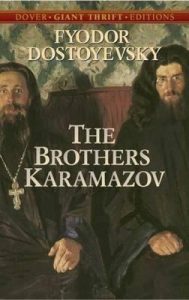 12. The Brothers Karamazov by Fyodor Dostoevsky (translated by David McDuff)
The Brothers Karamazov was Dostoevsky's final novel and his most philosophical. Combining all his thoughts from his life, this novel explores the concept of life and death. While trying to understand the meaning of life, the book explores ideas on society, religion, politics and ethics. This is a classic Russian novel that left me contemplating the book all year long.
This is a post-modern master piece, which sometimes translates to difficult. The first part of the book focuses on a baseball game, and while that was a struggle to get through, in the end it paid off. This is a novel about the American life during the Cold War. I think Don DeLillo had a lot to offer in this novel, and I think Underworld will be something I will continue to return to again and again.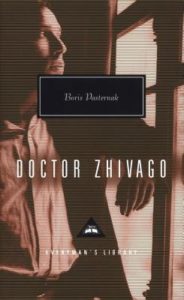 10. Dr Zhivago by Boris Pasternak (translated by Max Hayward and Manya Harari)
While I have plenty of issues with Dr Zhivago, I think this is an important piece of literature. This is a staple in Soviet literature, explore life during Stalinism. What I think stuck with me about this book was not just the plot but the story of getting the novel published. I read The Zhivago Affair by Peter Finn and Petra Couvée after completing the novel and this was part biography on Boris Pasternak and part history of the novel. I think I got so much out of the novel just exploring the history of a book.
9. A Meal in Winter by Hubert Mingarelli (translated by Sam Taylor)
This is a book I read at the beginning of 2016 and I am still thinking about it. For a book of around 130 pages, it really packed a punch. This is the story of three German soldiers hunting for Jews in the frozen Polish country side. If they are successful they will be able to do it again, if not they will have to go back to their job as executioners. This is a powerful piece of literature that will leave you contemplating life and philosophical questions asked in the novel.
8.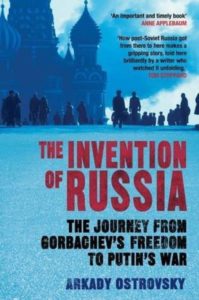 The Invention of Russia by Arkady Ostrovsky
After reading Secondhand Time, I wanted to learn more about Perestroika and the Soviet collapse. This covers the history of Russia from Mikhail Gorbachev to current president Vladimir Putin. It covers the effects of Perestroika, the role of the media and so much more. I got so much out of this book but I feel that I have so much to learn.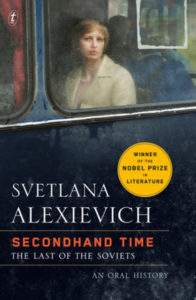 7. Secondhand Time by Svetlana Alexievich (translated by Bela Shayevich)
I read two books by Svetlana Alexievich this year and I adored both. Voices from Chernobyl is a collection of different experiences during the nuclear disaster. While Secondhand Time has a similar approach but explores the different opinions towards the Soviet collapse. While it seems to mainly focus on the Russian experience (not any of the other countries in the Soviet Union). Read this as a companion piece with The Invention of Russia to get an idea of the history and the personal opinions on the collapse.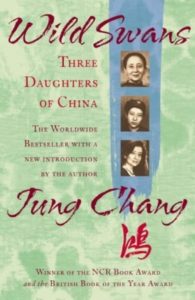 6. Wild Swans: Three Daughters of China by Jung Chang
Moving away from Russia, but not Communism. Wild Swans is a biography of life in China, starting with Jung Chang's grandmother, then moving on to her mother and then her personal experience. It is really fascinating to read about how much China changed in such a short period of time. I do not know much about Communist China, so I am pleased to learn a little about The Great Leap Forward, The Communist Revolution and Chairman Mao. I am interested in comparing the difference between communist Russia and China, so expect more books from China in the future.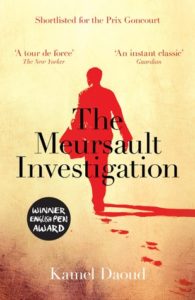 5. The Meursault Investigation by Kamel Daoud (translated by John Cullen)
One of the key components to philosophy is the ability to argue your point and Albert Camus did this with his novel The Stranger. Kamel Daoud took the same approach for his counterargument in his novel The Meursault Investigation. This explores the effects of Meursault killing the Arab from the point of view of the brother, then how it effect his family and lastly the effects it had on Algeria.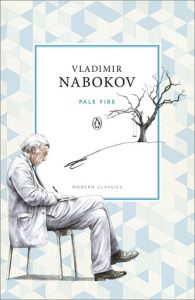 4. Pale Fire by Vladimir Nabokov
The more I read from Vladimir Nabokov, the more I want to learn more about the man. This is a beautiful novel that centres around literary analysis. Starting off with a 999 line poem and then a commentary on this poem. Pale Fire is a wonderfully complex novel on obsession and literary criticism that is beautifully written and surprisingly humorous.

3.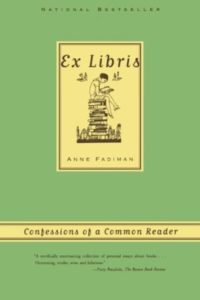 Ex Libris: Confessions of a Common Reader by Anne Fadiman
While this is technically a re-read for me, I could not leave this off my list. I picked this up again because I wanted to write essays and I had fond memories of this collection. Anne Fadiman is exactly the type of writer I want to be, she is witty and very intelligent. She knows how to write about literature and this collection will be my textbook for many years to come.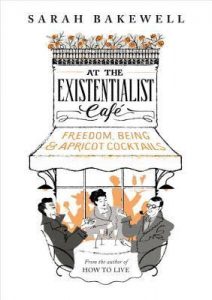 2. At the Existentialist Café by Sarah Bakewell
The book that started my fascination with existentialism this year. This is part biography, and part exploration into this philosophical movement. This is a very accessible introduction into existentialism, and the people involved with the movement. I will recommend this as the place to start if you want to learn more on this topic. I highly recommend it and will re-read it in 2017 as well.
1. Submission by Michel Houellebecq (translated by Lorin Stein)
This novel took me by surprise, I think this is the only book I had to cancel my plans and just finish the book. It is the story of an Islamic political party coming to power in France and how it affected the country. I did not think this as Islamophobic, but an exploration into Islam in western society, in particular the ignorance people have toward Muslims. Michel Houellebecq is a highly controversial author and while his public persona is horrible, I enjoyed the two novels I read of his this year (Submission and The Map and the Territory).
Related Posts