As 2017 finally comes to an end, all I can think is 'Thank God'. While this has not been a bad reading read (over a hundred books), I did not achieve some of my goals. Most importantly I was stuck in a real creative slump for most of the year and I had trouble climbing out. I decided to take a step back from BookTube because I did not feel like it was the right medium for me. I was hoping to focus more on blogging and writing essays but that never happened either.
My goals for 20017 included writing an essay a month and I failed miserably, but now I havae co-founded a literary journal so I have to make sure in 2018 I write more. For my reading goals, I planned to read 50% books in translation which I was able to achieve and I hope to continue with this in future years. I also had a list of about ten books I wanted to read in 2017 and ended up reading only three of them. I guess planning my reading is not for me and with that in mind, I decided to have no reading goals for 2018. I just want to read what I want, when I want. I want to be carefree and enjoy my reading journey. I hope this will help me get back into my creative groove and blog or write more frequently.
Having said that, 2017 was a pretty decent reading year for me and I thought I should cover off some of my favourite books. I probably should make sure I review all these books at some point but here is my list. First, I want to give an honourable mentions to The Driver's Seat by Muriel Spark, Night Prayers by Santiago Gamboa (translated by Howard Curtis), The North Water by Ian McGuire, Belladonna by Daša Drndić (translated by Celia Hawkesworth) and The Savage Detectives by Roberto Bolaño (translated by Natasha Wimmer).
10. Judas by Amos Oz (translated by Nicholas de Lange)
Judas is a bildungsroman by Israeli author Amos Oz. This novel tells the story of an idealistic student who answers a mysterious note on a campus noticeboard that leads him to become a paid companion by an elderly invalid man. Judas explores Shmuel's sexual and intellectual obsession while in the background looking at the Jewish-Arab conflict and what Jerusalem means to Christians, Judaism and the Islamic faith. This is my first Amos Oz and I already want to reread this novel but I probably should try some of his other books first.
9. The Group by Mary McCarthy
I have been interested in reading this novel for ages, but the fact this book inspired Sex and the City did put me off. I am so glad to have read The Group, which follows eight graduates from Vassar College as they explore their lives, their careers and their relationships against a 1930's New York backdrop. What interested me was the exploration of women in a radically changing climate. There is the beginning of the sexual freedom concept, political changes, but also the breakthroughs made in psychology.  While this book might appear to be the 'odd one out' in this list, there is so many interesting layers in this novel to explore.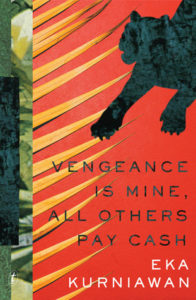 8. Vengeance is Mine, All Others Pay Cash by Eka Kurniawan (translated by Annie Tucker)
Probably the most recent read for me but I have not been able to stop thinking about this one. Eka Kurniawan is an author who has been described as the 'brightest meteorite in Indonesia's new literary firmament'. The novel is the story of a tough fighter in the Javanese underworld who is determined to be the best. However he has a secret, one that dictates his whole entire life. Vengeance is Mine, All Others Pay Cash is such a brutal and bizarre novel but it is one that has stuck with me, I would compare it to the works of Ryū Murakami.
7. Savage Theories by Pola Oloixarac (translated by Roy Kesey)
Savage Theories is a novel based around Argentine academia and the theories of the fictional Dutch anthropologist Johan van Vliet. Exploring the savage natures of humanity, especially when it comes to the internet, this novel looks at violence, war, sex, and philosophy in relation to cyberspace and our primate ancestors. What I loved about this books was the incredibly flawed characters and also the literary references throughout. A difficult book to review but such a pleasure to read.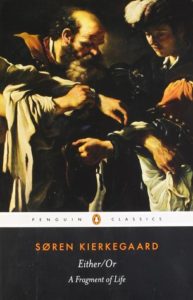 6. Either/Or: A Fragment of Life by Søren Kierkegaard (translated by Alastair Hannay)
I could reread the first section from Either called 'Diapsalmata' over and over again and be happy. There is something about this section that really stuck with me, exploring concepts like 'What is a poet?', 'Freedom of Speech' vs. 'Freedom of Thought'. Either/Or is a philosophical novel exploring two different life views, Either looks at the aesthetics while Or focuses on the ethical. I was fascinated by Søren Kierkegaard and his philosophy. I spent four months completely entranced with this novel.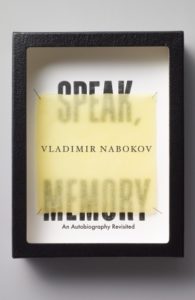 5. Speak, Memory by Vladimir Nabokov
I am a big fan of Vladimir Nabokov and I wanted to understand his life more before reading more of his novels. Speak, Memory is a fragmented autobiography covering some of the major points in Nabokov's life. I still need to read some biographies on this writer but gaining a little more of an insight has been enlightening. While there is a lot of questions left unanswered but really, you read a book like this for Vladimir's enchanting prose.
4. Back to Moscow by Guillermo Erades
Martin has just arrived in Moscow, on the advice of an old girlfriend (she thought it would be easier to score a scholarship from a Russian university). He plans to finish his studies and write a thesis on the Russian heroine, exploring the difference between Russian literature and the western world. However, it is the early 2000s and Moscow is changing rapidly, and the appeal of nightclubs, women and cheap alcohol is distracting him from his study. Guillermo Erades' debut novel Back to Moscow is a booze soaked exploration of an aspiring writer in a new setting.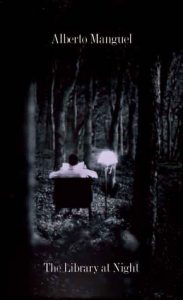 3. The Library at Night by Alberto Manguel
The Library at Night by Alberto Manguel really got me thinking about how I would build my perfect library. In this book, Manguel explores the process of building his own personal library from an old barn but he also looks at the history of libraries around the world. Each essay is titled 'The Library as…' space, power, shadow, and so on. These essays explore different topics, giving you a wealth of information. Take for example 'The Library as Shadow', which explores a darker side of library history, from book burning to censorship. This is a stunning collection of essays all interconnected by the building of a personal library.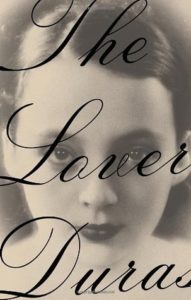 2. The Lover by Marguerite Duras (translated by Barbara Bray)
Set in the colony of French Indochina (now known as Vietnam) during the 1920s, the novel explores the salacious love affair between a fifteen-and-a-half year-old French girl and a wealthy Chinese man. I was thrilled by The Lover and the passionate love affair in this novel. Though I have to say it was Marguerite Duras skilful use of narrative devices that really made this a new favourite. I want to dip in and out of this book over and over again. I was even tempted to carry this novel around, just so I can read a passage or two while I had a spare moment. I hope to one day have the necessary skills to read L'Amant in French; I have been practising the language just for novels like this.
1. Things We Lost in the Fire by Mariana Enríquez (translated by Megan McDowell)
I have a lot of trouble expressing how much I love this novel. Things We Lost in the Fire is a collection of short stories by Mariana Enríquez which has only recently been published into English. While categorised as a horror, it is not the supernatural but the normal everyday situations that will frighten you. Every story in this collection is memorable and what makes this unique is that every protagonist is a woman. Stay tuned, I hope to have a review on this collection soon.
Related Posts