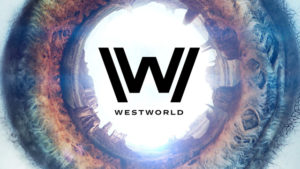 One of the age-old questions that gets asked in science fiction revolves around artificial intelligence (AI). In particular, the existential risk from artificial intelligence that might result in human extinction or some global catastrophe. One of the most noticeable examples of an AI rebellion in pop-culture can be found in The Terminator series with Skynet, when it becomes self-aware and ultimately decides that humans are irrelevant. A more recent example is the HBO show Westworld created by husband and wife combo Jonathan Nolan (Person of Interest) and Lisa Joy (Pushing Daisies). The show is based on a 1973 film of the same name (written and directed by Michael Crichton) set in the future where people can visit this western themed amusement park populated by synthetic android, referred to as hosts.
Westworld is one of the most exciting TV shows I have seen in a very long time, and while at its core it explores the idea of artificial intelligence becoming self-aware, I feel like there is something much more interesting going on. To understand this, you need to be aware of the criticism towards HBO shows (in particular Game of Thrones) which often revolve around the over exposure of nudity and violence, claiming that it is just low-brow entertainment. However, I am of the opinion that this show, Westworld can be seen more as a social criticism.
"These violent delights have violent ends." – Romeo and Juliet, Act II, Scene VI by William Shakespeare
The patrons come to this amusement park to fully immerse themselves into an adventure without fear of consequences. Whether they are seeking their thrills with sex or violence, the show is questioning if this is healthy behaviour. While there are no physical consequences, what are the moral implications of these violent delights? The hosts in Westworld are so realistic, they have memories, thoughts and feel pain – this brings so many questions to mind. For example; where is the line between harmless fun and dangerous behaviour?
At the beginning of season one, I found myself wondering if it takes a certain type of person to visit Westworld. Are the patrons visiting to act out their more depraved fantasies? However, I slowly began to view Westworld as a highly advanced video game (similar to virtual reality). If you compare this amusement park with popular games like Grand Theft Auto, it opens up a whole different thought process, one of game theory. A player of Grand Theft Auto might shoot up the street, visit a prostitute or something similar to test out the boundaries of the game. Not out of morbid curiosity but rather to see if the game is a really an open world. While some players may take delight in these actions rather than following the narrative, there is no real evidence that these actions have any links to criminal behaviour (although there is evidence of an increase of aggressive behaviour).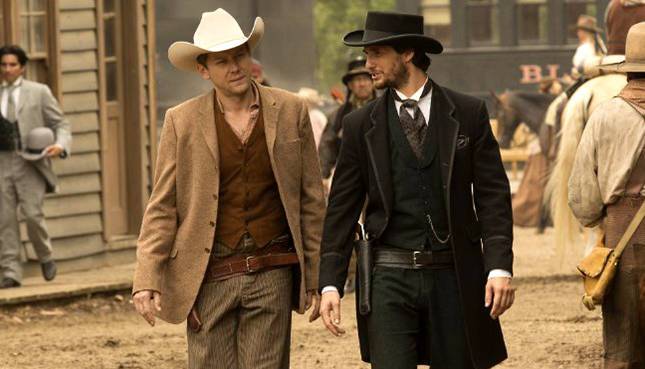 Although when the 'game' is so realistic that you cannot tell the difference between host and human, the experience becomes more complicated. This show explores the idea of what happens when realism becomes too real, and while some patrons may test out the boundaries of this world, ultimately they get sucked into a narrative, what about the others? One of the taglines for Westworld is, "the dawn of artificial consciousness and the future of sin". With this tagline in mind, we know the show wants to pay particular attention to what they call 'the future of sin', so it is asking the audience to think about the moral implications of these violent delights.
As you watch through season one of Westworld, you will discover that actions without consequences are just a myth. Starting with the discovery of lasting memories of the hosts and also the wounds. While these hosts are not humans, they show signs of emotions and pain. If they feel pain, do we not have a moral obligation to help them?
There are multiple scenes in the show depicting some close ups of a host's eye, and if the eyes are the windows to the soul, what are they trying to say? I am inclined to think that this might actually be an exploration into how people treat each other. If you look at the history of the world, in particular colonialism, you will see that the first people are often treated as if they were different. Since this amusement park has a western theme, I would suspect we could make parallels between the treatment of hosts and the treatment of Native Americans.
The use of nudity in Westworld is very different to most TV shows. While nudity on television and movies is often used to sexualise a character, this show takes a very different approach. Often when you see nudity in this show, it is a host sitting in front of a scientist getting reprogrammed. The nudity has the effect of dehumanising the hosts – yet another example of the show trying to show you the difference between artificial intelligence and humans. Yet time and time again in the show it demonstrates that they these host are self-aware and conscious.
I have to say, I was completely immersed in the story being told in season one of Westworld and I really cannot wait for a new season. However, it was the philosophical questions that the show presented that really thrilled me. It was because I spent so much time thinking about what makes us human, the existential risk of artificial intelligence and game theory that I would consider Westworld one of the best TV shows of recent time. I feel like there is so much to say about this series, but I do not think I have the skill set to dive deeper. I wanted to get as many of my thoughts on Westworld down, and who knows I may even do more posts like this in the future.
Related Posts